Staying Active During The Holidays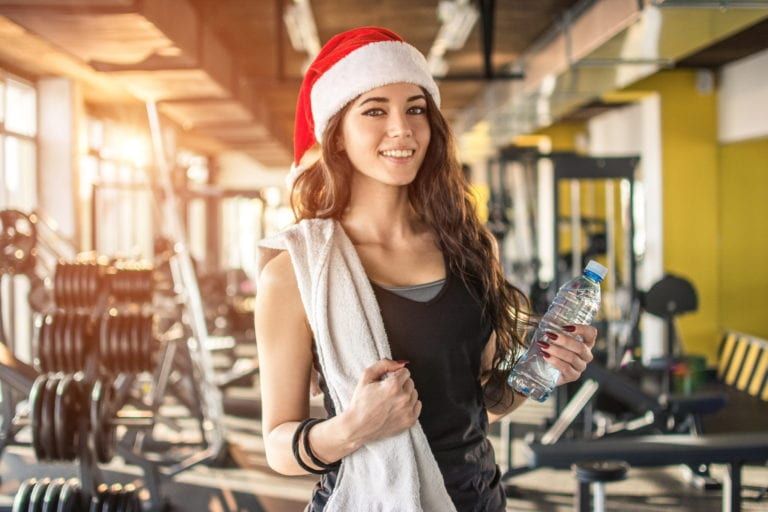 With the winter season upon us, you're probably trying to figure out how you can stay active and keep the pounds off through the holidays. With all the joy and love that gets spread around this time of year, there's an accompanying bounty of rich meals and desserts that can make keeping weight off during the winter hard. With a little bit of planning and a dedication to making it through in the same shape, you came into in you'll survive the winter with ease. Below we're going to touch on how you can stay active during the winter months.
Set Your Alarm Earlier
We can hear you groaning already, but its essential that you get out and get started early in the day. The night comes early and the temperature drops rapidly, so get out in the morning and maintain an active workout before heading out to work. It will help you rest better at night and be prepared to tackle the day in the morning.
Don't Leave Your Gym Shoes Behind
No matter what you're doing or where you go make sure that your gym shoes are with you. Don't let a trip to a relative's house serve as an excuse to fall off your schedule. It can be incredibly difficult to get back on it once you break your routine, so don't let it happen. Taking your workout clothes and gym shoes with you means you can easily stay on track.
It's Not All About The Gym
We know, there's something about going to the gym that just gets you in that perfect headspace for staying fit. The best thing you can do is to get yourself beyond that stage by making your workout happen no matter where you are. Walking in the local mall, hanging Christmas decorations, and swimming are all forms of activity that you can use to stay fit.
Avoid Those Elevators
This is a truism all year round, but especially true during the winter months. By taking the stairs up every day you'll be forming a habit you can use them year-round and adding much-needed steps to your workout that can be missing due to the winter chill. Even better your legs and backside will look amazing after all those stairs!
Make It A Family Affair
With so many electronic devices keeping us all connected, there's no reason the challenge to yourself can't be shared among friends and family. Those who make themselves accountable to others for their workouts experience greater degrees of success than those who go it alone. Help your family live longer by making working out something you all do together.
If you're looking for other ways to maintain your health throughout the winter months don't be afraid to talk to your physician. If you're looking for someone who specializes in patients with active lifestyles then call Dr. Luc Tuerlings at Space Coast Orthopedics today! Their office in Merritt Island, FL is ready to serve you today, so make an appointment!